Mobile Device Detection
Mobile device detection is the key to ImageEngine's industry-leading image optimization. Achieve 30% higher image payload reduction and quality with our CDN.
START FREE TRIAL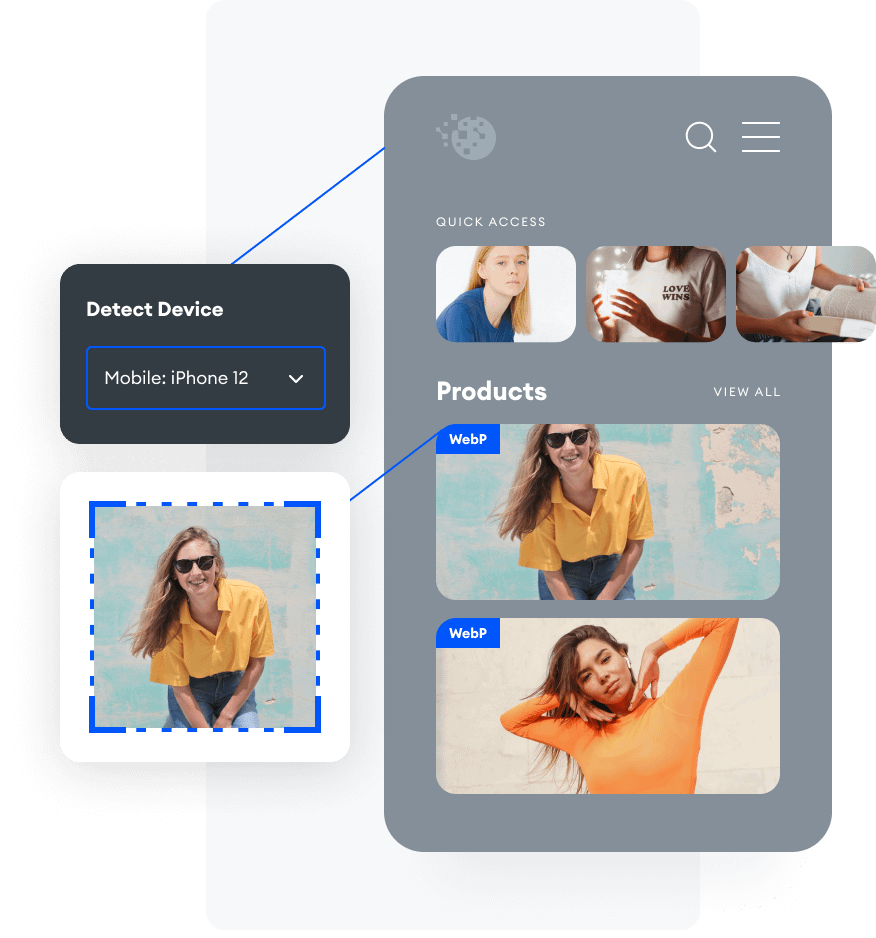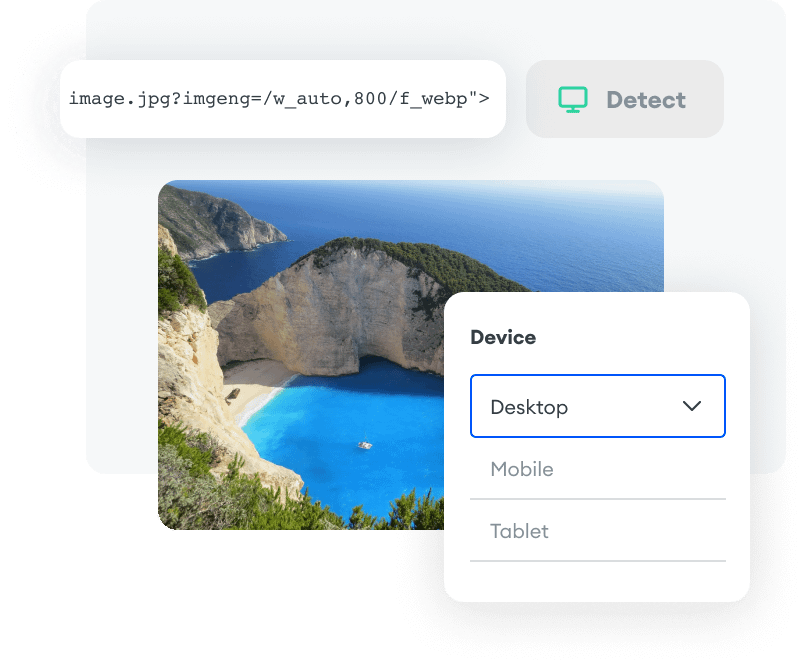 Device Detection
ImageEngine uses WURFL, the industry's most accurate and fast device detection, to identify mobile smartphones and tablets. It then feeds fine-tuned information about screen width, PPI, and other device capabilities into the image optimization process.
Learn more about device detection
Client Hints Support
In addition to its device-aware technology, ImageEngine natively supports client hints when they are enabled. Client Hints allows for proactive content negotiation, enabling ImageEngine to identify more information about the requesting device through the browser.
Learn more about client hints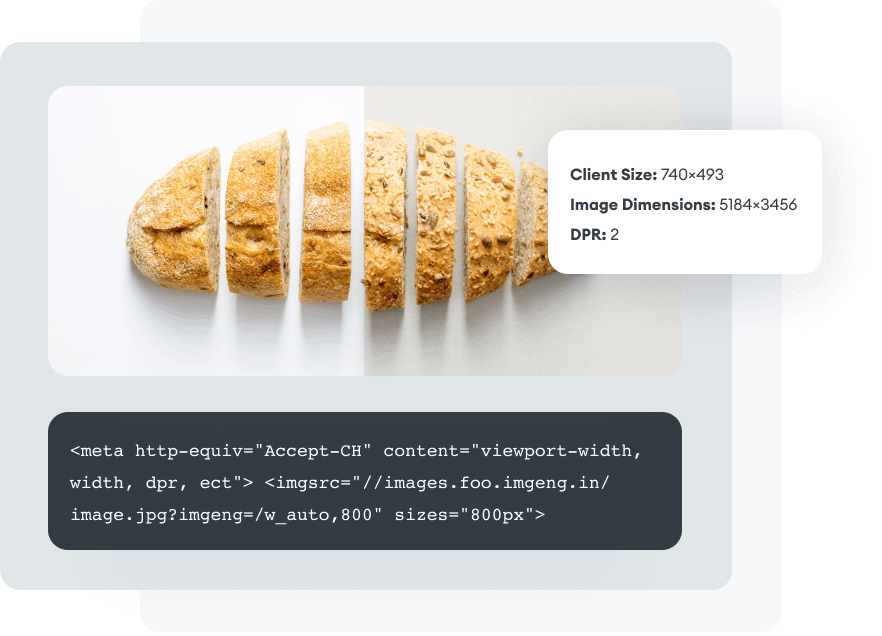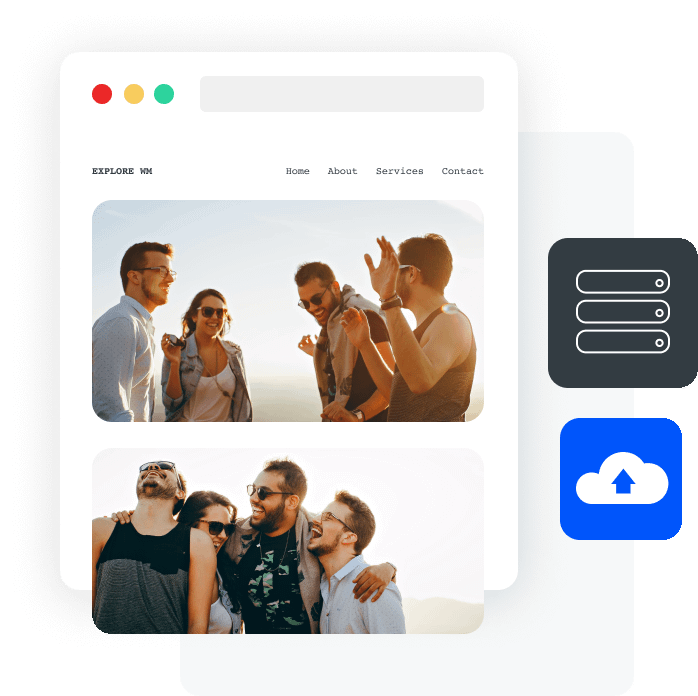 Dedicated Edge-Servers
Building your own CDN? ImageEngine can provide mobile device-aware edge server technology. Connect these servers to ImageEngine's core services, or connect them to dedicated image optimization engines running on your own cloud.
Learn more dedicated edger servers
Dedicated Optimization Engines
With ImageEngine's DriveTrain technology, you can deploy ImageEngine within your own private cloud. Operated as a managed service, ImageEngine' DriveTrain is designed to scale and handle the internet's highest image optimization demands.
Learn more about dedicated image optimization solution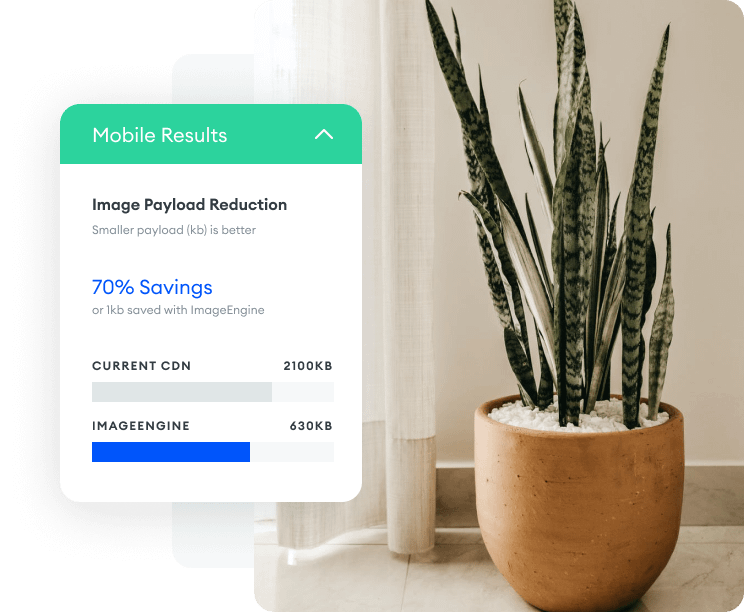 Get a demo
Test your site with our ImageEngine demo tool and see what improvements can be made.
see demo here
Start for free
Try ImageEngine for 30 days - Up to 100 GB of Smart Bytes included.
start free trial